Consumers' Internship Program
Each year, Consumers hosts a group of students as part of our summer internship program. This past summer, we hosted ten interns who all had different experiences within their departments. The internship program helps to teach those students what it is like to work within their desired career path. One intern, Lucy, took what she learned in the classroom and applied it to her internship to gain valuable life lessons.


"Public speaking has never been my forte. Even after purposefully putting myself into situations where I would have to give a presentation, it is still extremely hard for me to speak confidently. Therefore, when I heard that I would need to give a presentation as an intern at CCU, I immediately began to dread that day.
After about a month at CCU, we received more information about the project. I would be working with the fraud intern, Karina, to present a project on a topic of our choosing. We eventually settled on the topic of ACH fraud and the benefits and risks that exist in that area of payments. We started our project by interviewing different people in our departments to gain a better understanding of ACHs and the types of fraud that exist. After we gathered all this information, we began to put together a PowerPoint presentation. Once we finished our first draft of the presentation, we practiced presenting in front of members from the Payments Department. We then revised our slides and presented for Grace, the coordinator of our internship program. Finally, the day before the big presentation, we had the chance to practice in the boardroom where we would present our final presentation. After revising our presentation a few times, we got to a point where we thought the transitions between slides were clear and smooth.
Tuesday, July 31st. The big day had arrived. Karina and I practiced during lunchtime and even afterwards. I felt mentally prepared and ready for the presentation at 2pm. Nevertheless, at 1:50, I started to get extremely nervous. I think it was a mix of excitement and nervousness. I was excited to give our presentation because we had worked so hard on it, however, I was nervous about messing up and looking foolish in front of the senior management team. Moreover, our group was presenting last, so that feeling of wanting to get it over with was constantly present. Eventually, it was our turn to present. During the presentation, I felt surprisingly calm. I realized that I had practiced so much that it felt natural.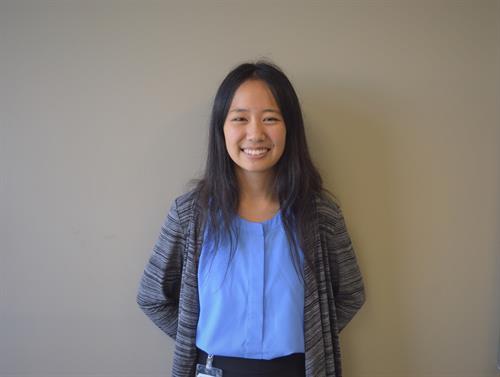 From this experience, I learned three things:
1) It is okay to ask questions - the people at CCU are supportive and only wish to see me succeed.
2) Practicing before a huge presentation is important.
3) Being nervous is normal but do not let it get the best of you.
After reflecting on my presentation experience more, I realized that my favorite part about this whole experience was getting the chance to learn more about fraud in the financial industry. From this experience, I was able to gain more knowledge on what a career in forensic accounting would look like. I gained valuable experience on analyzing fraudulent financial activity. While I dreaded the thought of giving a presentation to such an important group of people, in the end, I really enjoyed having the opportunity to present what I learned to the senior management team."
Check out our
careers page
to learn more about our internship program and any open opportunities.