Internship Opportunities
Each summer, we hire college students because we believe in fresh ideas. These are not paper pushing, copy making internships. We offer our interns real work experience with opportunities to interact with multiple departments and leaders throughout the Credit Union. We foster a team atmosphere by having our interns work together on projects, volunteer in the community, and participate in social events and educational sessions with leaders throughout the Credit Union.
Our program is based on creating a future path for students who have an interest in the financial services industry. Due to that, multiple interns have come back to CCU after graduation and are now contributing in full-time positions in Technology, Human Resources, Sales & Marketing and Finance & Accounting.
We start recruiting for internships in December. For any questions, please email the HR team at [email protected]
Qualifications to apply:
3.0 GPA
Currently attending a college or university
Major in a related field
Ability to work full time for the summer


Past Intern Positions Include:
Accounting/Finance
Contact Center
Fraud, Strategy and Risk
Human Resources
IT/Technology
Loan Servicing
Marketing
Payments
Sales
Service Centers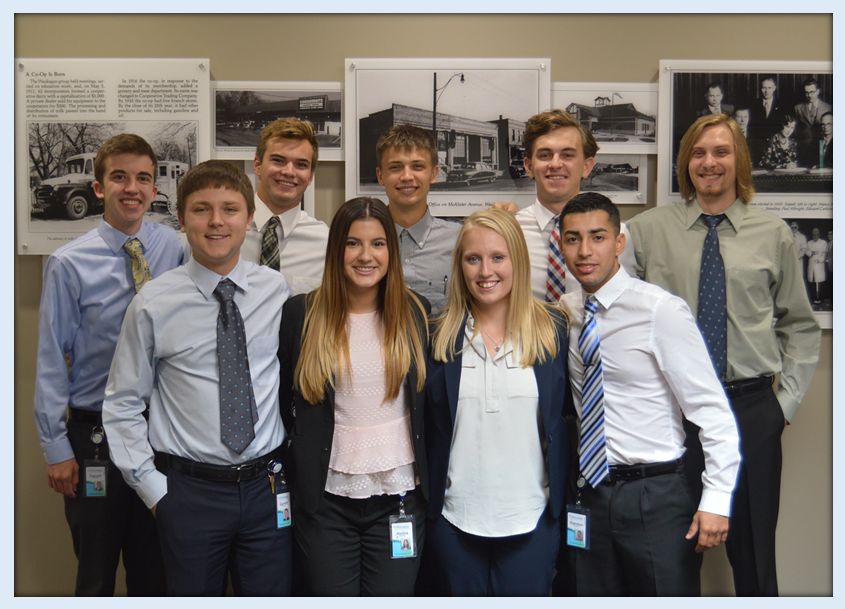 Every year the CCU interns are tasked with a 10-week
project. At the end of the summer they present their work to the Senior Management Team. Pictured here is the 2017 team of interns.
At the start of the summer, the 2018 interns tackled an escape room while practicing their problem solving and team work skills.