"My wife and I recently worked with Melissa Kozlowski to secure a loan with CCU. I simply wanted to share how extremely helpful one of your representatives, Melissa Kozlowski, was with the loan process from start to finish. She consistently put in the extra effort to help us with our loan application. Melissa responded to every question we had and helped guide us through the entire process. We really appreciated all of her hard work AND upbeat demeanor. We will definitely work with CCU again knowing that representatives like Melissa are there to assist us with our financial needs. Thank you." -
Matt Bing
---

"I felt compelled to take time out from my day to share how much I appreciate the outstanding Member service that Mr. Philip Myers Sr. provided to me as a Member of CCU! I have been a Member of CCU for several years now. Until recently, I had very minimal communication with CCU's banking reps because I live in another state and all of my banking needs were taken care of via CCU's website. However, due to recurring issues I was having with my CCU debit card this year, I found myself needing to call in to get assistance. I was connected to Mr. Myers and he was instrumental at handling the issue for me.

Mr. Myers was a tremendous help with my CCU banking needs. In the past, I've conducted banking business with several other banks (locally and online) for over 20 years. Mr. Myers by far, has demonstrated exemplary customer service skills that are unmatched in my experience with this industry. To elaborate, he always returned my calls and emails promptly. He was thorough in handling my banking needs and went above and beyond the call of duty to ensure that he provided me with quality service by personally calling me on occasion to check on me to make sure everything was going well with my account and my experience with CCU. Even though I've never met Mr. Myers in person, he has an extraordinary ability to make long distance Members feel as if they are indeed a part of the Consumer's Credit Union community despite me being hundreds of miles away having never stepped foot in a CCU branch. Over the phone you can always hear and feel Mr Myers jovial spirit and amicable nature; thus, it's naturally uplifting to encounter such a pleasant disposition on the other end of the phone and it just makes my day. Although I am sure the Credit Union must be extremely busy at times, he never makes Members feel rushed or unimportant and he shows the utmost regard for them.. Every time I speak with him, it seems as if he is always having the most amazing day serving Members at CCU and making them feel appreciated in his own special way.

In a world where people are quick to criticize and complain, but very slow to give thanks and praise, I wanted to share with you all how much I appreciate the wonderful Member service that Mr. Myers and Consumers Credit Union has provided on any given day. Thanks CCU!" - Me'Shi Avery
---

"I simply wanted to thank Consumers Credit Union and Greg Tonsul in particular for the assistance I received in not only refinancing my 2009 Honda Accord, in addition to becoming a Consumers Credit Union Member and obtaining a Platinum Rewards Visa card, but also in the patience and understanding exhibited by Greg who thoroughly and accurately answered all of my (many) questions. I felt that throughout the process, which was quick and painless, that Greg's expertise and professionalism were above and beyond what I have experienced in regards to similar transactions with other lenders in the past. Again, I just wanted to thank CCU and Greg for the assistance I received and wanted to note that Consumers Credit Union will be highly recommended by me in the future!" - James Lytle
---

"I just wanted to take a moment to thank Consumers Credit Union and Valerie Stephens for all of the hard work and assistance that was put into my recent RV loan process. I picked up my camper not too long ago and couldn't be happier. I appreciate your patience and willingness to work with me as we waited for the dealer to get all of the necessary information together. I was really impressed with the regularity of communication and with how well Valerie facilitated the overall loan process from start to finish. After this experience, I am happy to say that I'd definitely use Consumer's again when the time comes for me to finance another purchase. Thanks again CCU!" - Justin Hoy
---
"Congratulations celebrating 84 years of existence, my how time flies! It was in 1955, as a teen while working after school at the McAllister store, that I became a member. Jack Liuku was president at the time. In January 1995, I retired and moved to Arizona but maintain my membership since I still use my CCU issued Visa credit card. Here in Arizona I also belong to Desert Schools Federal Credit Union, still avoiding Banks. Congratulations again and Thanks CCU for all the great years of Membership!" - Jim Olivares
---

"Last spring we traveled to Puerto Vallarta. At the time we had only been Members at Consumers for about a month. As we've always done, we used the ATM at Banamex to get pesos almost every day. One of the days the transaction went through, I got a receipt but no money, and the transaction hit our account. Banamex was closed and I knew it would be difficult for me to explain the situation the next day. I emailed Consumers Customer Service and they responded within 10 minutes that they would investigate. Within about an hour, our account was credited for the transaction and ATM fee. We were amazed and so happy at the level of quality service, we couldn't stop talking about it! I've had other occasions where I've needed to contact them, and their Member service has always been second to none. Because of this, I just wanted you all to know that I recommend Consumers Credit Union every chance I get to family members and friends! Thanks CCU!" - Mr. and Mrs. Vito
---

"I just became involved with Consumers Credit Union recently when I read about the credit union in Kiplinger's Personal Finance as a "Credit Union Anyone Can Join". I live outside of Atlanta, Georgia, and had been looking at rates at local credit unions before taking my search nationally. After seeing CCU had the best auto loan rate I could find, I inquired about a loan and was taken through all the steps by Kyle Brown in the loan department. Kyle was exceptional throughout the entire process. He was responsive, helpful, courteous, and a joy to work with. I was hesitant about trying to get set up for a loan with CCU while living in Georgia, but he made everything go smoothly. Kyle is one of the most helpful financial service representatives from any institution I've contacted and I plan to recommend CCU to anyone who may be interested. I just wanted to let everyone at CCU know that they have a very satisfied customer in the south. Thanks CCU!" - Mr. Robert Dunnam
---

"I just wanted to take a moment to share what an exceptional experience I had working with CCU and Ana Gomez, Contact Center Representative, in particular. She was a true pleasure from the start. When we ran into a few issues initially, getting all the necessary information I needed so late in the day, she really went the extra mile! I believe after all was said & done, Ana ended up staying up until 7PM on Friday, just to ensure that I had everything completed so I could go pick up my new car the following day. 7PM on a FRIDAY! I just wanted to ensure that she, and the credit union would be recognized for the great service I received & how much I sincerely appreciate everything that was done to ensure my needs were taken care of. Because of Ana and the service she provided, I will be sure to share my experience with any of my friends or family members looking for financial services and products that CCU offers. Thanks CCU!" - Mr. Andrew Cwick
---

"We are writing you in regards to the exceptional Member service we received from Kyle Brown on two of our auto loans. Recently we applied online for a car loan and Kyle picked up the application the very next day taking care of the loan process from there. The rate on the loan we received was excellent and no dealership around was able to match, or even come close to it! Kyle event took the time to deliver the check to the dealership. After we were done with the purchase of our truck, my father in law decided to buy a truck as well. A week later, we applied for another auto loan online and Kyle also took it upon himself to handle my in laws transaction. Again, we received exceptional Member service from both Kyle and CCU. He replied to every email promptly, and each phone call question within minutes! We have been members of the Credit Union for a long time and it is nice to receive this kind of service to reassure us that we are making the right choice by staying with Consumers. We are definitely very satisfied Members and will refer our friends and family to Kyle and Consumers whenever we can! Thanks CCU!" - Mr. and Mrs. Rodriguez
---

"I wanted to pass along my appreciation for both CCU and one of your employees D.J. Allen. I currently live in New Jersey, and due to Hurricane Sandy it has been difficult finding ATM's with power to deposit funds. I reached out to CCU for some assistance with my account and CCU was understanding, accommodating some adjustments to my account for the week. D.J. in particular, was extremely well mannered, responsive as we kept loosing cell signal, and empathetic to my situation. You don't get that type of treatment at other financial institutions and I really appreciate your focus on the Member as a person and not just another number with an account. Keep up the good work. Thanks CCU!" - Mr. Jesse Warnke
---
"My wife and I wanted to thank CCU and specifically Robin Korom- VP of Commercial Lending, Dale O'Donnell- Commercial Loan Operations Specialist and Sean Rathjen- Consumers Credit Union President, for financing our nine unit apartment building. CCU and its staff are wonderful. The application process was simple, and they were always there to answer any questions we had and make the process that much more efficient. Doing business with Consumers reminds me of the way lenders used to before they became giant corporations. We also want to thank CCU again for refinancing the 52 unit apartment building that we own. Our plan is to always call the credit union first with any and all of our financial needs that we may have in the future." - Mr. and Mrs. Rodney Buss
---

"My wife and I wanted to take a moment to thank Consumers Credit Union and specifically Hilda Gomez for the outstanding Member service we recently received. We have been in Illinois for almost 8 years since moving from Florida. We have had accounts with numerous other financial institutions during that time. And in all that time that we have been with them, we have never received the amazing level of service that we have received from CCU. I have already set up direct deposit to go to CCU and I could not believe how easy the credit union made it for me to have my payments come out automatically for the loan we have. I have told several of my friends here in my community about how wonderful our experience has been since day one. I was actually referred to CCU from a co-worker of mine at my job. He could not say enough good things about how he is treated as a Member. I can definitely say that I have the exact same opinion of CCU as well. My wife and I love the new little jeep we were able to get because of Consumers' help. Hilda was extremely patient with us and answered ALL of our questions. She is an awesome representative and CCU is lucky to have her. Because of the wonderful service we received, we look forward to doing more and more business with CCU in the future. Thanks Consumers!" - Mr. and Mrs. Ricardo Rivera
---

" I wanted to express a sincere note of thanks for the assistance CCU and specifically Jessica Burdick recently provided me with regarding a 'transfer of funds' issue I was having. I can't share the appreciation I feel enough for the earnest and thorough attention to my needs and the quick turn around with the call back I received. Even if I had gotten 'bad' news, I would still have been impressed with Jessica's expeditious response!! In any case, it was 'good' news, and for that I'm extremely grateful!! I've been a customer for a very long time - since 1983 - and have never had any problems with CCCU. Thank you so much for the services you provide!" - Ms. Michaelann Swider
---

"I just wanted to share my sincere thanks with Consumers Credit Union. Soon, I will be getting married and some expenses had recently hit all at once. I called into the credit union to inquire about short-term personal loans and had the pleasure of speaking with Valerie Stephens. She was very efficient, professional, and nice. From the time I called to when the money happened to hit my account, the process took less than 30 minutes. This personal loan will really help get us through the wedding, so we can focus on something other than money ;) Once again, thank you to CCU and Valerie for helping us to ease our minds during this very special time in our lives." - Mr. Brendan Alviani
---
"I simply wanted to share a positive experience I recently had when I visited one of your offices and also recognize one of your employees, Jennie Raymer. While working with me, Jennie exhibited outstanding Member service, was very nice, polite and very attentive all at the same time! I stopped by one of the CCU branches because of an issue I seemed to be having with a company who incidentally caused me to have 2 NSF fees posted to my account. Jennie was very patient, she worked with me to resolve the issue and even reached out to the company to make sure that all was taken care of. After everything was said and done, the company agreed to refund me for the 2 NSF fees that were charged to my account! Jennie went above and beyond the call of duty to ensure that when I left, I left happy with the outcome of my situation. It is refreshing to have a financial institution who has employees that take the handling of their Member's financial expenses so seriously and with such professionalism. Jennie did a wonderful job on my behalf and for that I'd like to say THANK YOU to her, and to CCU for having such a kind and competent staff!" - Mr. Francisco Teran Jr.
---
"I just wanted to share the gratitude I have for Consumers Credit Union and your Volo office in particular. The level of Member Service is OUTSTANDING. I recently opened account with the credit union not too long ago, and although it was my first time being in one of your offices, and no one knew me I was still treated like more than just a Member, I was treated like FAMILY. Throughout the years I've dealt with my fair share of financial institutions and at each one I felt like just another number. I have never been treated as well as I had been the day I decided to open my account at CCU and for that I wanted to say THANK YOU! This financial institution and all of its staff are truly one of a kind!" - Mrs. Katherine Carlson
---
"I'm writing to compliment the staff in your Finance, Customer Service and Collections Departments. Recently, I closed out my loan with CCU after 6 years. I remember multiple times, that thru some job changes during the loan, I occasionally fell behind. Your staff was always extremely polite and helpful. Even further, your staff worked closely with me to accommodate changes in my payment cycle, that gave me the flexibility I needed. In particular, Cheryl Saraf consistently found solutions for me that were helpful when we needed it most. Her calm and polite demeanor will not be forgotten. Our family really appreciated that your staff took the time to really listen. Thank you for your consistent, professional and compassionate outlook on Member Service over the years." - Mr. Joseph Frey
---

"I just wanted to share how much I appreciate CCU. You guys are unbelievable. Thank you for helping me fix the nightmare of having my debit card number stolen with no problems at all. I don't think any other banks can refund the funds as quickly as you guys, without hassle. It's also nice knowing that the person you're talking to is someone you can email...not just some random mass call center representative or machine. Every interaction with CCU makes me happier each day and also allows me not to regret my decision of leaving the financial institution I used in the past (a bank). You guys are awesome! Thanks CCU!" - Susie Kim
---

"I recently came to CCU for an Auto Loan and had a wonderful experience. The representative, Ana Gomez, who helped me was a pleasure to work with! Her attention to detail, made my transaction so much more easier then it could have been. I am so far happily enjoying my new ride thanks to CCU. I am very glad to have trusted Consumers Credit Union with my Auto Loan needs. Their confidence and competence in the products and services that they offer didn't go unnoticed and was more than appreciated. Thanks CCU!" - Mr. Peter Cole Jr.
---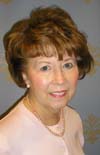 "Since recently opening my account with Consumers Credit Union, I have had nothing but good experiences with all of your staff, including one in particular, Ms. Janine Peddle. Janine went above and beyond in assisting me with my new account and is a very excellent representation of your Credit Union. The service I received from her lived up to all the reports I heard about your Member service throughout the years. She was such a pleasure to work with, I even recommended my daughter to open an account here too! Thanks CCU!" -
Mrs. Lois Rilling
---
"My husband and I have been extremely dissatisfied with our current bank for quite some time and have been trying to decide which bank would be best for us. In today's day and age of fees, fees and more fees we were having trouble deciding which of the banks out there would be the lesser of the evils. After learning that many of my salon clients were CCU account holders, I began asking about their experiences with CCU. It became very apparent that CCU rated very highly with all of them. After some additional research, we decided to move our accounts. My first experience with CCU was a few weeks ago. I took my 5 year old daughter to the Round Lake Beach branch to open a savings account for her. From the moment we stepped inside, I knew that we had made the right choice. Everyone was very friendly and extremely helpful, which only solidified in my mind that we were in good hands. Hilda Gomez was the agent that assisted us with that first account and she was so sweet to my little girl. She even took extra time to explain the options available for checking accounts and even showed me where to go online to apply! I was blown away by the level of customer service that I received that day, not only from Hilda but also from the administrative assistant at the front desk. A few days later, I opened my first checking and savings accounts online and found the process to be very easy. Later that day, my husband and I applied for a joint account, but one of us made an error during the credit/identity verification process. That's where Janine Peddle came to the rescue. Not only did she go above and beyond to try to help us complete the application process, but she was very prompt in responding to all of my inquiries. Again, this kind of service and attention only helped to reassure us that even though changing banks can sometimes be difficult, the extra work of transferring everything over would be well worth it in the long run. We have only been account holders at CCU for a very short time but already I would go out of my way to recommend CCU to others. The customer service is outstanding and the benefits of their accounts speak for themselves. We are very happy with our choice and look forward to our future with CCU." - Melissa Kasnick
---
"Hello! We just wanted to take time out to express how appreciative we are that CCU monitors our VISA account so closely. We recently received a call from an 800 # and almost did not answer it…but we did. It was our fraud monitoring center wanting to verify some transactions on our VISA. The transaction amounts were very small but were not purchases we would make under normal circumstances. They turned out to be fraudulent! We were very impressed that the fraud monitoring center was able to distinguish the abnormal purchasing patterns from our normal shopping habits and are very happy that CCU is able to look after its Members in this fashion. Thank you so much or everything you do each day to ensure that we and all Members are taken care of!" - Allen and Kathleen Myren
---
"We just wanted to let everyone know how Happy we are that we found Consumers Credit Union! We needed a new vehicle, and the Manager in the Waukegan office, Martha Arias, helped us so much! She is very personable, and totally adept at her position! Martha made us feel very welcome and at ease, that's sometimes difficult when you're filling out financial papers. Many times in situations such as these you can so easily feel pressured! We are so glad we met Martha, and we're looking forward to further dealings with CCU! We may even come into the lobby instead of the drive-up just to say Hi!! Thanks for making us feel at Home!" - Bev and Don Woodall
---