To register your Membership for Online Banking access, go to www.myconsumers.org and follow these steps:
From the Home Page, select Register in the Online Banking Login section.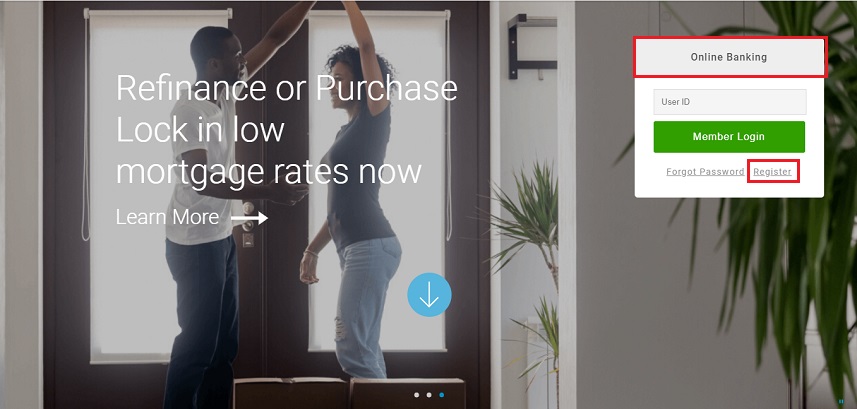 Read the Online Banking Disclosure and accept the terms by checking the box at the bottom of the disclosure.
Then select "I accept the terms of this agreement" to proceed.


To register, enter the following information:
Social Security Number- Please enter your full Social Security Number in the following format XXXXXXXXX
Email address- Please enter the email address that is listed on your CCU account profile
Home Phone- Please enter the phone number in the following format XXXXXXXXXX
Birth Date- Please enter your birth date in the following format XX/XX/XXXX
Submit.

You will be presented with an Identity Verification pop-up. There are three options to choose from to verify your identity:
Send me a text message- a 5 digit code will be sent via text message to the phone number selected.
Call my phone- a phone call will be received to the phone number selected. A 4 digit code will be displayed on your computer screen that must be entered into your phone's keypad.
Ask me questions- you will be presented with three security questions to verify your identity.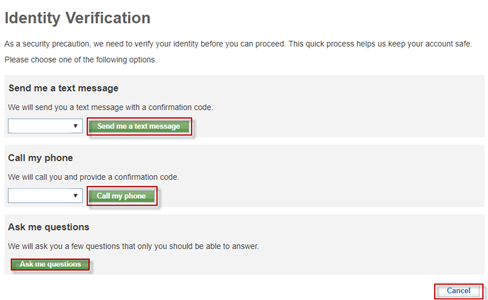 Once verified, the next screen will allow you to select a User ID and Password.
Enter a User ID. Your User ID must be a minimum of 6 characters long, include at least one letter and cannot contain all numbers. The User ID is not case sensitive.
Enter and confirm a Password. Your Password must be a minimum of 8 characters that includes at least three of the following: Uppercase letter, Lowercase letter, Special Character, and Numeric. The Password is case sensitive.
Select Register.
You will then be prompted to choose 3 security questions and answers. The answers are case sensitive. Different questions can be chosen by selecting the arrow in the drop-down. Continue.
Please choose a Personal Image and give the image a name. There are many images to choose from. Once the Personal Image is chosen, enter a name for the image. There is a limit of 64 characters, numbers and/or letters, for the image. Once entered, select Continue.

This step completes your Online Banking registration. You now have access to all of your accounts.
The User ID and Password created can access your profile on www.myconsumers.org or through CCU's Mobile Application on your smartphone. To access the free mobile app, go to the app store on your Android or Apple device and download the Consumers Credit Union- Illinois application.