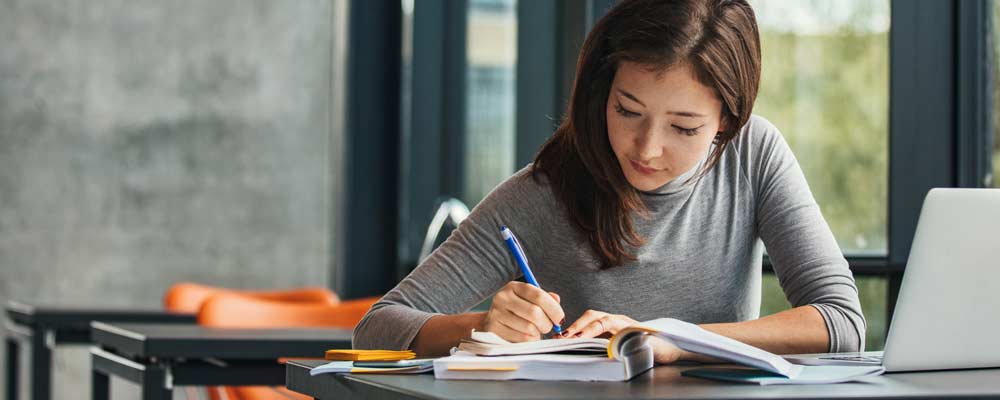 Consumers Cooperative Association 2021-2022 Scholarship
Start your college career a step ahead.
In the spirit of supporting and investing in the youth of our community, Consumers Cooperative Association (proud sponsor of Consumers Credit Union) is excited to announce a total of $60,000 in scholarships will be awarded to high school seniors entering an accredited college, university, community college or trade school in the fall of 2022.

We estimated the application to take approximately an hour to complete. It's recommended the applicant register before starting the application. Registering will give the ability to "save" the application along the way. It will also allow the applicant to leave the application, log back in, and resume completing the application.

Applicants may review the required information by download a copy of the application using the link below. Only applications submitted online with all the required information will be considered when selecting the scholarship recipients. Paper applications will not be accepted.
What is the Consumers Cooperative Association Scholarship?
Consumers Cooperative Association (Proud Sponsor of Consumers Credit Union) has established a scholarship program to assist eligible high school seniors who plan to continue their education in college. Scholarships are offered for full-time study at an accredited institution of the student's choice. The scholarship is funded by the one-time membership fee paid by members to join Consumers Cooperative Association and become eligible to join Consumers Credit Union.
Eligibility
For an applicant to be considered, the following criteria must be met:
Applicant and/or parent/guardian must be a member of Consumers Credit Union or Andigo Credit Union for a minimum of one year in good standing.
Applicant must be a graduating high school senior in the class of 2022.
Applicant plans to attend an accredited 2+ year college, university, or trade school for the 2022-2023 academic year.
Awards
Consumers Cooperative Association will award Twenty‐six (26) scholarships totaling $60,000 in 2022. Twenty‐five (25) of the selected high school seniors graduating in the class of 2022 will each be awarded a scholarship worth $2,000. One (1) high school senior graduating in the class of 2022 will be selected to receive the Bill Reidel Honorary Scholarship worth $10,000.
Selection of Recipients
Awards will be based on the application information and supporting documentation provided. Scholarship recipients are selected based on community involvement, school involvement, work experience, academic performance, essay, unusual personal or family circumstances, and financial need. The selection of the scholarship recipients is made by the Consumers Cooperative Association Scholarship Committee. In no instance does any officer or employee of Consumers Credit Union play a part in the selection. All applicants agree to accept the decision as final.
Required Documents
Applications are not considered complete, and the student will not be eligible for the scholarship selection process unless ALL of the following items are included with the application. Keep end-of-the-year holidays and school closures in mind to ensure meeting the 12/31/2021 application deadline. No exceptions.
Current unofficial transcripts (this will look similar or identical to an official transcript but may not have a seal or tamper-proof mark on it or inside a sealed envelope) students should contact their guidance counselor for help in obtaining this information. In some cases, it may take 7-10 days to get this document.
Copy of the student's first semester grades (if available). If not, your senior course schedule.
The student will be responsible for downloading the "Letter of recommendation" document and emailing it to a school representative of their choice for completion. The school representative will be responsible for emailing the form back to [email protected].
Application Process
Eligible applicants are encouraged to apply electronically by completing the online form below. Email [email protected] if you encounter any problems with the application process.
Correspondence throughout the application process will be by email and US postal mail. It is the applicant's responsibility to ensure they have provided valid information to receive any notifications. Be sure to add [email protected] and [email protected] to your contacts or address book and check your email regularly.
Completing the online application:
Enter the data in the format described and use proper punctuation and standard capitalization.

Fields indicated with an (*) are required fields.

Once all application requirements are satisfied, carefully review your entire application before clicking the "Submit" button at the end of the application.
Upload required documents before submitting the application.
After the application is successfully submitted, the applicant will no longer have access to the application account or data.
We recommend that you print a hard copy of your application for your records. Do not send a printed copy to the credit union.
When you submit your application, you will receive a message

on the screen

to acknowledge your submitted application.
Application Deadline:
All applications must be submitted by December 31, 2021, by 11:59 p.m. CST (central standard time)
Notification
Selected applicants will be notified by February 21, 2022. Not all applicants will be selected as recipients.
Payment of Scholarship
$2,000 Scholarships will be paid in one installment by the Consumers Cooperative Association. A check will be made payable to the student's school and mailed to each recipient's home address by August 1, 2022. The $10,000 Bill Reidel Honorary scholarship will be paid in two installments over two years. $5,000 will be paid in year 1, and the remaining $5,000 will be paid in year 2. The student will be required to maintain a B average in the first year to receive the second-year payment. The checks will be made payable to the student's school and mailed directly to the school by August 1, 2022.
Obligations
Recipients have no obligation to the Consumers Cooperative Association. Recipients are, however, required to notify the scholarship committee of any changes in address, school enrollment, or other relevant information.
Recipients may be asked to provide a photo for publication on the Consumers Cooperative Association's website. Photo is non-returnable.
Recipients must notify the Scholarship Committee of the school they will be attending no later than 7/1/2022.
Revisions
Consumers Cooperative Association reserves the right to review the conditions and procedures of this scholarship program and make changes at any time, including termination of the program.
Questions?
Please contact the Consumers Cooperative Association at: [email protected]