New Digital Banking Experience Information
Our new digital banking experience will make managing your money on both computer and mobile devices faster and easier. With greater control and better insight, this upgraded technology provides custom views along with a complete financial picture. Below are some helpful answers to questions you may have about the new system.
New Features Include:
Place a stop payment on a check right within online banking or mobile app
CardSwap - Update your CCU debit and credit card payment information on your favorite subscriptions and online shopping sites like Netflix, Amazon, Uber and more*
New Ways to Register (Mobile)
Compatible with Apple watch
View funds transfers, stop payments and check orders via Activity Center
Filter transactions based on type, status, account, created by, start and end date, transaction ID and amount

View your mobile deposits - see check images of what you have deposited via mobile check deposit
Account alerts can be delivered via text, email, secure message or phone call
Monitor your budget by viewing graphs on spending, trends, net worth and debt
Additional account security with Secure Access Codes (SAC) for verification
Customize your account summary view
Easily ask a question about a specific transaction from the menu in the top right-hand corner
Transact faster with the use of Quick Links for the most common transactions
View external accounts with other financial institutions for a full financial view


*None of the listed companies are associated with, sponsor or endorse this product.

New digital experience live as of November 18, 2020.
Please note that if you don't see your question listed above, this page will be continually updated.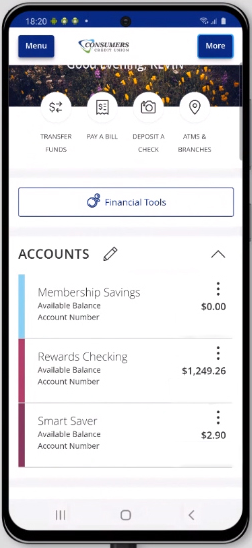 First Time Login Experience
Have an urgent question that you would like an answer to? Contact Us.