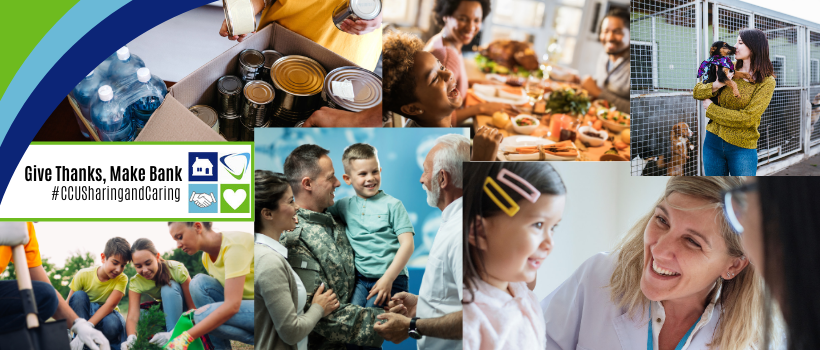 Sharing & Caring: Give Thanks, Make Bank
For the final Sharing & Caring promotion of 2019, CCU wants to put a little extra cash in your pocket this holiday season while also supporting some worthwhile, local organizations. The Give Thanks, Make Bank giveaway will be awarding 4 lucky winners $250 for sharing with us on social media who or what they are thankful for this year. The winners will then select which organization listed below will receive a $250 donation.
In order to qualify, make sure to follow the steps below.
How to enter:
Scroll down to submit your entry
Enter your email address or login through Facebook to register
Verify your email or complete the Facebook login until you reach the confirmation page
Then share on social media who or what you are thankful for this holiday season. Share on either Facebook, Messenger, or LinkedIn. In order to receive more entries and for us to track your submission, make sure to use the social media links on the confirmation page and use the hashtag #CCUSharingandCaring
Giveaway Prizes:
Four (4) lucky winners will receive a gift card with a retail value of $250. An additional $250 will go to one of the local charities they select below:
When:
The giveaway runs from Monday, 11.11 through Friday, 11.29 at 12:00pm CT.
Winners will be announced on December 2, 2019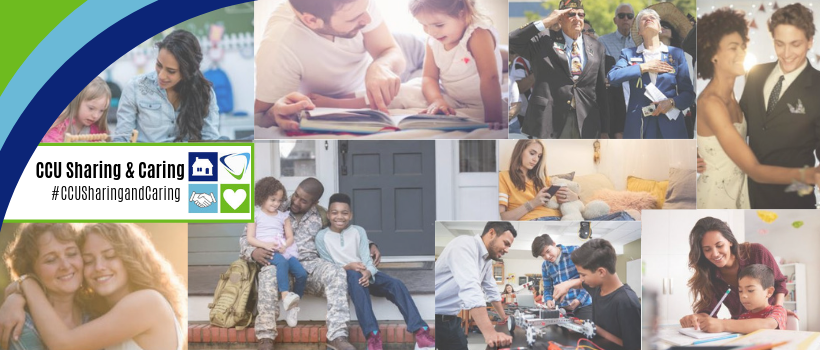 CCU Sharing & Caring
CCU Sharing & Caring is a year-long program that aims to honor the special people in our Members' lives and to help recognize the memorable moments.
At CCU, we value the importance of supporting the communities that our Members live and work in. Your life. Our Commitment. It's more than just a slogan. It's a brand promise that we strive to uphold through our interactions with our Members on a daily basis. In that same spirit, we want to help our Members achieve and celebrate the milestones throughout their lives.
Our goal is to encourage participation from our Members through our digital channels to help us share their special events and give back to their communities.
We are excited for the opportunity to help contribute to our Members' milestones.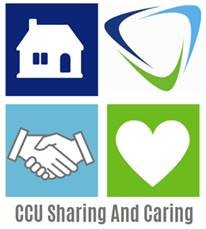 Promotions in 2019