Here's yet another way we're working to improve the CCYou experience. To optimize your use of CCU's Online Banking, we dove into the design to come up with several easy-to-use, common-sense updates.
For mobile devices, there's a thumbnav at the bottom of the screen for easier navigation.
For desktop computers, the navigation was moved to the top of the page, and options have been reworded for clarity.
Mobile (previous)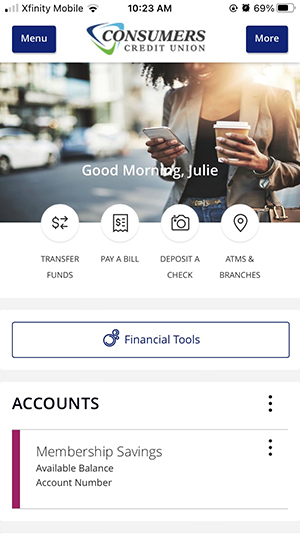 Mobile (new)

Desktop (previous)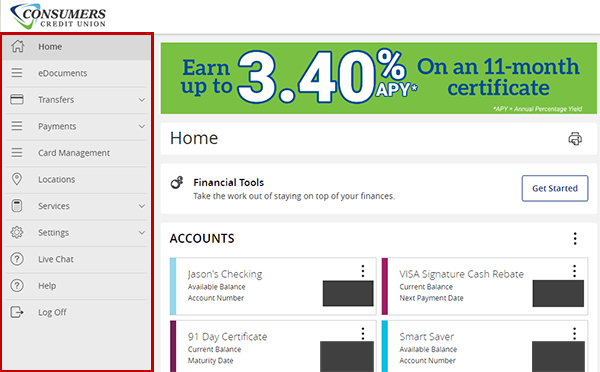 Desktop (new)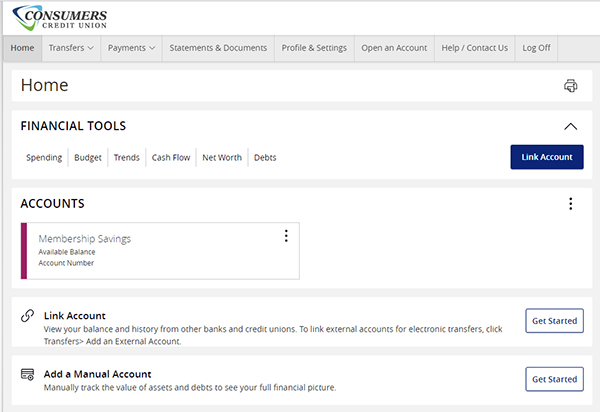 One notable update here is the Account Services Tab being available when clicking on any product from the Home page. This tab also contains unique elements available for each product type. This new navigation structure offers much more focus, flexibility and efficiency.

Mobile (Previous)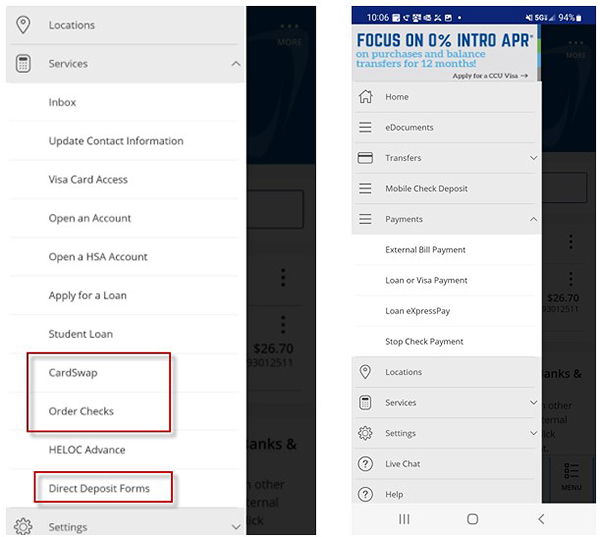 Mobile (new)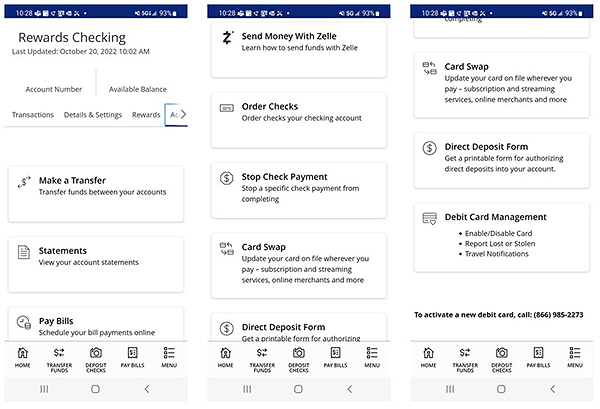 Desktop (previous)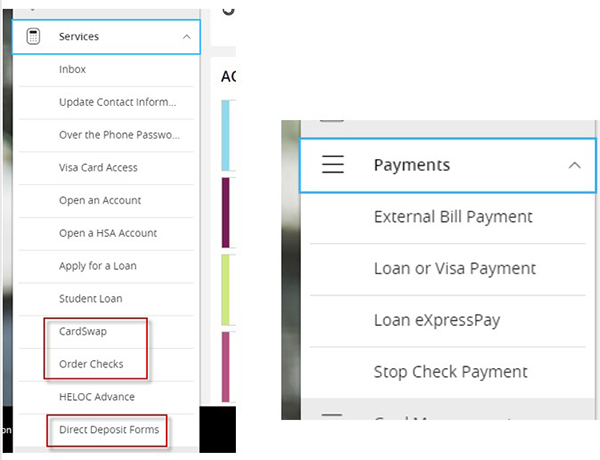 Desktop (new)