Save the Date!
Just over a year ago Andigo and Consumers Credit Union (CCU) legally merged. Since then, Andigo has been operating as a division of Consumers Credit Union because uniting two large, successful credit unions takes time. We are happy to announce the full integration of both credit unions' systems and operations will take place during Transition Weekend – September 17-19, 2021. Once combined, the credit union will operate solely as Consumers Credit Union.
After Transition Weekend, we will have one set of products, services and processes and will operate on the same systems. We know that change, even when it's for the better, is still change. To make it easier, we'll be providing transparent, detailed information about how this transition will impact you and your accounts.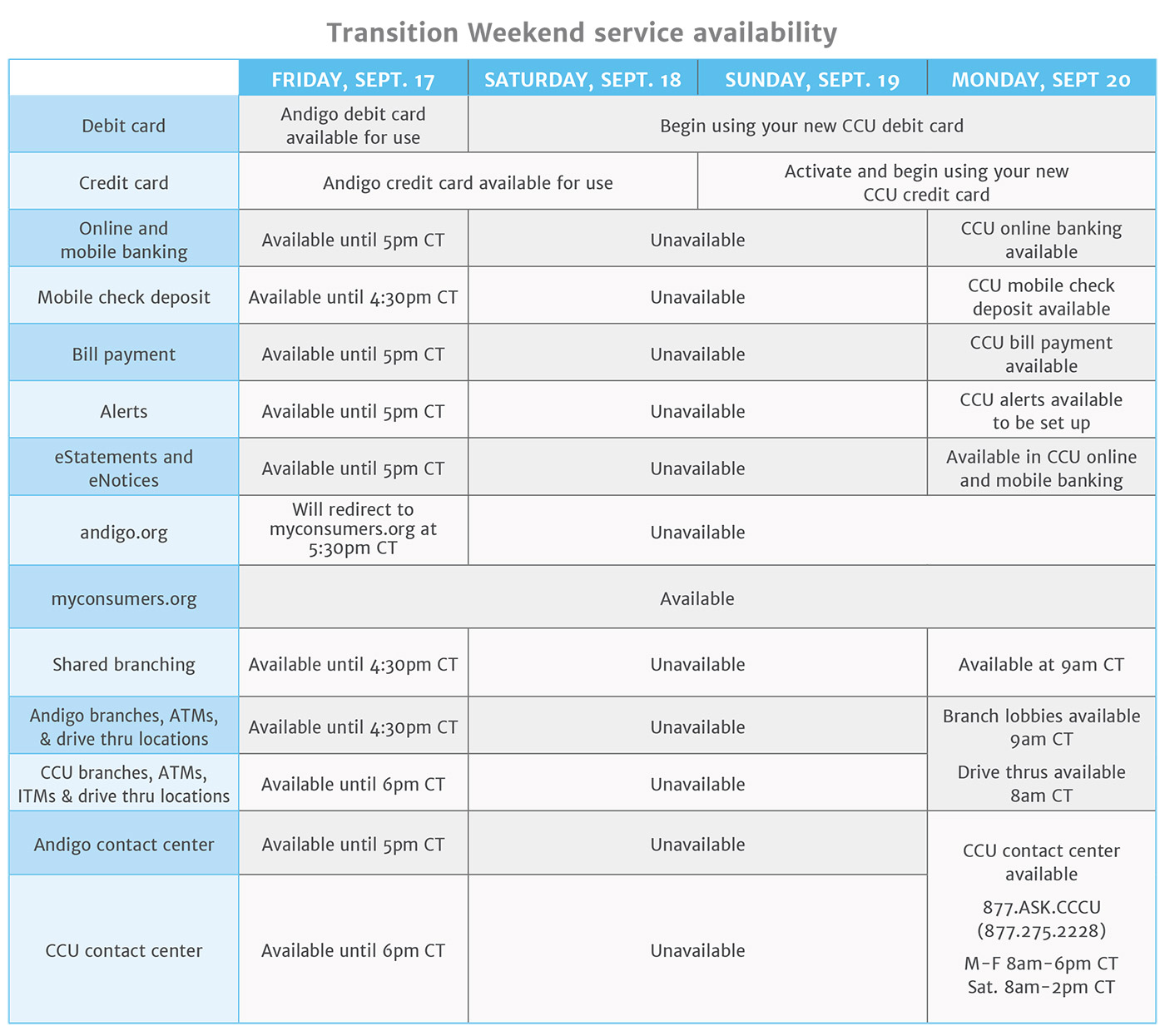 Frequently Asked Questions
Last Updated: September 13, 2021
You've come to the right place to learn how the full integration of Andigo and Consumers Credit Union will affect your accounts, loans, credit card, online accessibility, branch access and the like. Be sure to bookmark this page and come back often because we will continue to update it leading up to Transition weekend, September 17-19.
To view important information about changes to your accounts, along with other helpful information, click here for a comprehensive Transition Guide.
Together, We've Never Been Stronger

From a small co-op to the 5th-largest credit union in the state.

We've been serving members growing for more than 90 years.

Over $2.8 billion in assets. More than 178,000 members. Service defines our success.