National Intern Day
Consumers Credit Union IGNITE Intern Program: Summer 2020
Each summer, CCU hires college students because we believe in fresh ideas. These are not paper pushing, copy making internships. We offer our interns real work experience with opportunities to interact with multiple departments and leaders throughout the Credit Union. We foster a team atmosphere by having our interns work together on projects and participate in social events and educational sessions with leaders throughout the Credit Union.
CCU's IGNITE Intern Program has converted to an entirely remote program for this summer. But, don't let that fool you. We have continued to push our interns to reach their fullest potential and have provided them with real life experiences. We have also continued to provide social and educational opportunities for the interns, remotely. To go into more detail, each week the interns attend 1-2 "Meet the Experts" sessions digitally where a leader at the credit union gives a presentation about their role at CCU while the interns follow with questions. The interns have also stayed connected through virtual socials as well as one socially distant picnic in Gurnee.
What are the 2020 Summer Interns favorite parts about the IGNITE Program?

Each of our interns are very hardworking, driven, and dedicated individuals. When asking our interns about their favorite part of the program, we found a common theme of "the people."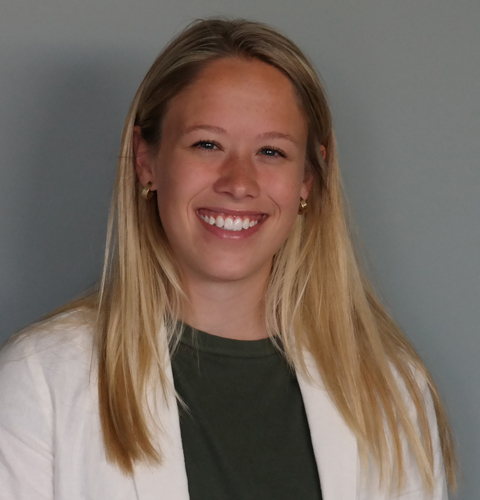 Courtney Coleman: UMass Lowell
When asked about her experience this summer, Data Analyst Intern Courtney Coleman, said that she really enjoys the work she's doing, "but the people at CCU make it even better." Coleman explained how even though everything is remote, she has loved getting to virtually meet and learn from various people at the credit union. Coleman exclaimed, "everyone is always friendly, wants the best for you, is willing to help, share feedback, and give advice. Employees that embody a company's values is so important," and that's what makes her appreciate and enjoy her experience that much more! Coleman studies math and finance at UMass Lowell and is really interested in both analytics and investing.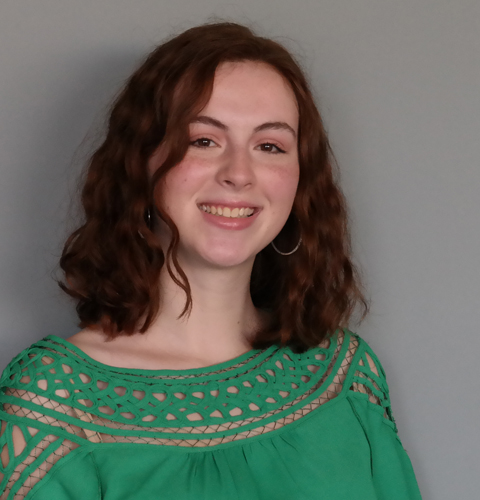 Emily Palmer: University of Wisconsin-Whitewater
Emily Palmer, Accounting and Finance Intern also described her favorite part of the internship as the people she works with. Palmer explained how "everyone both within and outside [her] department has been very helpful, and [she enjoys] getting to know everyone and learning from them!" Palmer is an undergraduate student at University of Wisconsin-Whitewater studying Finance and is a part of Alpha Sigma Sorority.

James Riordan: Iowa State University

James Riordan, CCU's Compliance Intern, has enjoyed researching the California Consumer Privacy Act (CCPA) because of its real-world impact and feeling like he is truly helping the company. Riordan is an undergraduate student at Iowa State University studying history. Riordan previously ran cross country and track at EW Eau Claire prior to transferring to Iowa State University.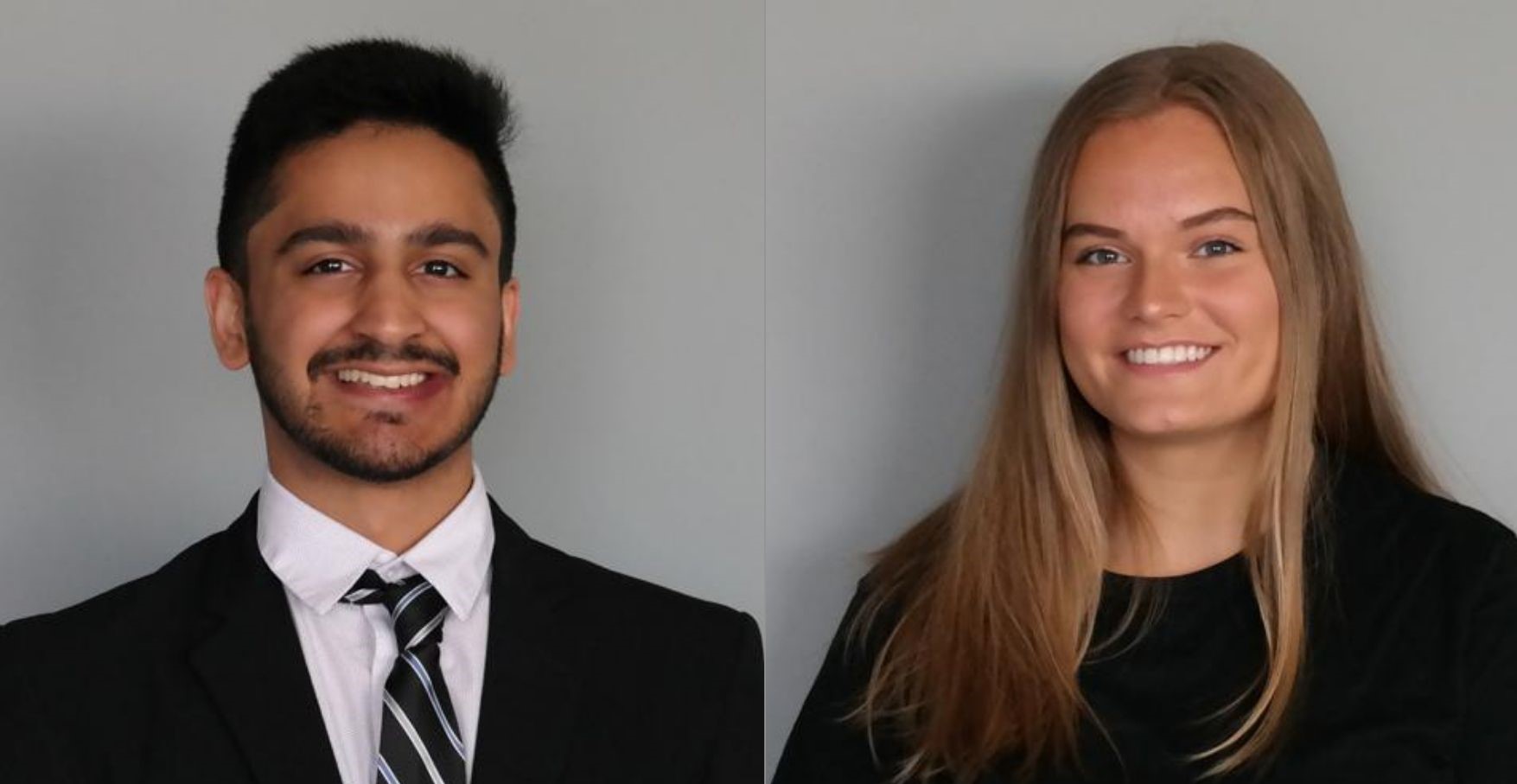 Aamir Hussein: Purdue University / Elena Herman: Carthage College

Both Outbound Sales Intern Aamir Hussein (left) and Inbound Sales Intern Elena Herman (right) agree that their favorite part of the IGNITE Intern Program has been the opportunity to shadow sales representatives. Hussein studies finance and management at Purdue University. A fun fact about Hussein is that he studied abroad in Spain last summer. Herman enjoys meeting new people and getting a taste of what their day to day lives consist of and Hussein appreciates gaining a new understanding of how the sales representatives use different lead sources. Herman studies marketing and economics at Carthage College. A fun fact about Herman is that she has played lacrosse for the past 13 years. Both sales interns are very passionate about gaining new experiences and strengthening their existing skills and knowledge.

Katie Thoelecke: University of Dayton
When asked about her favorite part of the intern program this summer, Marketing Intern Katie Thoelecke explained how she, "admires the passion that the people have." Working with the Marketing Department has allowed her to gain new experiences as well as strengthen her existing knowledge. Thoelecke has "enjoyed getting to work on projects that are being directly published to CCU's social media accounts." Everyone that she has gotten to talk to this summer has been very friendly and approachable. To Thoelecke, "it is obvious that CCU wants the interns to do well and provide us with the necessary resources to do so." Thoelecke is an undergraduate at the University of Dayton studying public relations, marketing, and Spanish.
John Leininger: Loyola University Chicago
John Leininger, CCU's BI Intern, has enjoyed not only working closely with his own team, but also the opportunity to meet new people from other departments. Leininger is an undergraduate at Loyola University of Chicago studying information systems and accounting. A fun fact about Leininger is that he was given the opportunity to participate in a Nike Project to train in one of their new shoes before COVID-19 progressed.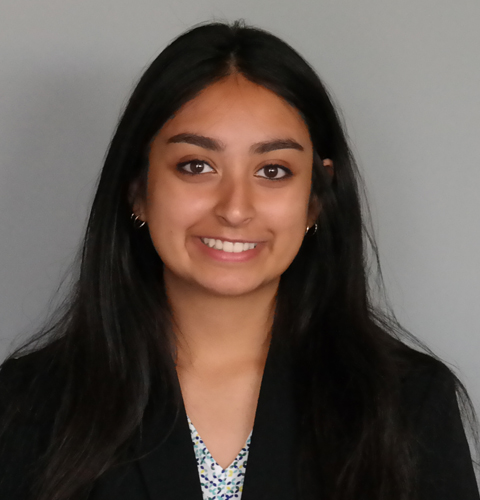 Geeta Jhangiani: Tulane University
Risk Management Intern Geeta Jhangiani has really enjoyed learning more about the legality of dealing with vendors and learning how to read contracts. She loves the project that her and Palmer are collaborating on, in which they are tracking the contract savings from the CCU Merger with Andigo Credit Union! Jhangiani is pursuing an education in finance and legal studies in business at Tulane University. An interesting fact about Jhangiani is that she used to fence throughout high school and was ranked 14th in the United States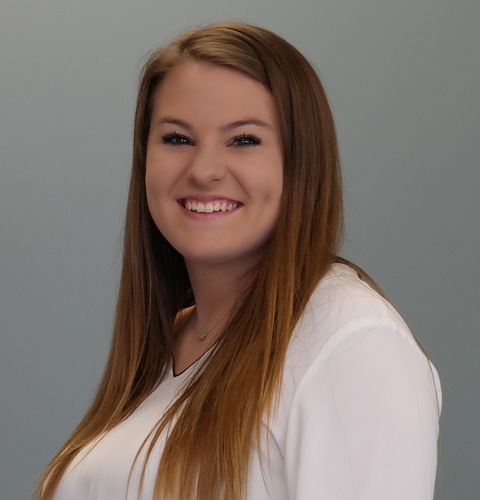 Mamie Kenar: Purdue University
Human Resources Intern Mamie Kenar's favorite part of the internship is working with every team within HR and getting the hands-on experience of what daily life in HR is like. Kenar is majoring in brain and behavioral sciences and minoring in human resources at Purdue University. In addition to her education, Kenar actively strengthens her research expertise as she is a research assistant at the university.
Consumers Credit Union's IGNITE Intern Program has provided great opportunities for our interns as well as our full-time employees. We are excited to see how much more we will accomplish throughout the remainder of summer 2020. Visit our website for more information on our IGNITE Intern Program.