Financial Aid. What is it? How does it work?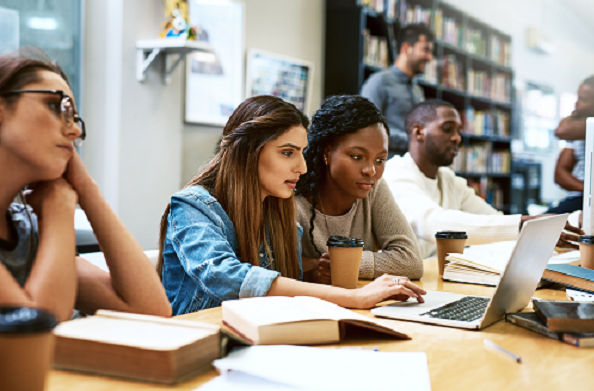 Financial aid helps students, and their families, pay for the costs of higher education. This could mean covering costs for tuition and fees, room and board, and/or books, supplies, and transportation.
"How much financial aid will I receive?"
The amount of aid a student receives depends on the federal, state, and institutional guidelines. It is possible to pay for most of your education with financial aid but, you might be limited in the amount that you receive if you choose an expensive school, or already generate a substantial income.
"What are my options for federal student financial aid?"
For low income undergraduate students
Available to every student who qualifies
Maximum yearly amount can change each school year
Granted for up to 12 semesters
Federal Supplemental Educational Opportunity Grant (FSEOG)
For low income undergraduate students
Administered daily by participating schools
Maximum amounts from $100 to $4,000 per school year
Teacher Education Assistant for College and Higher Education (TEACH) Grant
For students who are willing to become teachers in low-income areas or high-need fields for at least 4 years within 8 years after graduation
Up to $4,000 each school year
Federal Direct Subsidized Loan
For low income undergraduate and graduate students
Government pays interest while student is in school, for up to six months after leaving school
School designates how much you can borrow
Federal Direct Unsubsidized Loan
For undergraduate and graduate students
No requirements to prove financial need
Responsible for paying all interest
School designates how much you can borrow
For graduate students and parents of undergraduate students
Helps supplement other forms of aid
For undergraduate and graduate students with exceptional financial need
Administered by participating schools
Funds schools to supply part-time jobs for students in college with financial need
May provide an on or off-campus job
"Do I have to pay back financial aid?"
Yes and no. Grants and scholarships are types of "gift aid" that does not have to be repaid. However, loans are a different kind of aid.
With student loans, you are required to repay the original amount of every loan, plus interest.
Here's the breakdown:
Grants:
A monetary gift that you do not have to repay
Usually awarded based on your level of financial need
Sometimes based on GPA, race, nationality, or the state you live in
Scholarships:
A monetary reward that does not have to be paid back
Usually awarded based on academic, artistic, or athletic achievement
Loans:
A sum of money that must be paid back in regular payments
Sometimes subsidized by the government (i.e., the government pays the interest on the loan while you are still in school)
"How do I apply for financial aid?"
When applying for government student aid, you generally need to have:
A high school diploma or equivalent
U.S. citizenship or be an eligible non-citizen
A valid Social Security number
No federal student loans in default
Acceptance or enrollment in an eligible post-secondary program
The FAFSA needs to be completed each year that you will be a student because your eligibility for aid may change. You can begin filling out the form as early as Oct. 1st for the following academic year and the deadline is June 30th.
Finding scholarships may be as easy as:
Searching the Internet
Going to the library
Talking to your school's financial aid office