Holiday Spending Toolkit
4 Tips for a More Merry, Stress-Free Holiday Shopping Season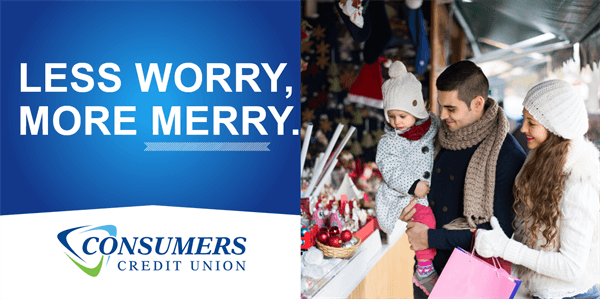 The holiday season is right around the corner, a time for festivities, cheer, and reunions with family and friends. But as we deck the halls or spin the dreidel, many of us will have something else on our mind: money. In fact, more than three out of four Americans overspend during the holiday season, with the average household adding nearly $1,000 in debt. While it may seem like a fact of life, going into gift-purchase debt is not inevitable. We'll offer four key tips to stress-free holiday spending, allowing you to devote yourself to some worry-free celebrating.
In today's world, holiday stress might feel as American as apple pie – but it doesn't have to! With a budget, a holiday spending fund, smart use of credit, honest limits, and protected information, you can make your holiday season more joyful. To find out more about stress-free holiday shopping and about smart finances in general, check out our online financial educational program.
This article was developed as part of CCU's partnership with EVERFI, Inc.