CU Rock Stars 2015 Credit Union Magazine
CCU is extremely happy to have CUNA (Credit Union National Association), recognize Frank Soyka, Chair of the Loan Review Committee and a member of the Asset Liability Management Committee on the Credit Union's Board of Directors. Frank, revered for his extensive knowledge and background with commercial lending, in addition to his expertise in construction, has […]
CCU is extremely happy to have CUNA (Credit Union National Association), recognize Frank Soyka, Chair of the Loan Review Committee and a member of the Asset Liability Management Committee on the Credit Union's Board of Directors. Frank, revered for his extensive knowledge and background with commercial lending, in addition to his expertise in construction, has made him invaluable to our financial institution.

Frank Soyka has served on our board as a volunteer contributing more than 400 hours of his personal time without compensation. His efforts are more than appreciated.

CUNA Credit Union Magazine
No Term Limit for This Board Member
CU Rock Stars 2015 Credit Union Magazine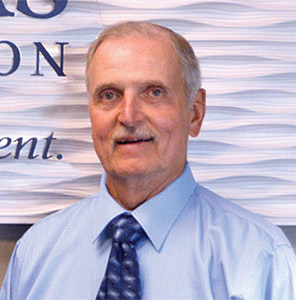 FRANK SOYKA'S intimate knowledge of the construction industry makes his presence invaluable on the board of $690 million asset Consumers Credit Union in Gurnee, Ill. He's especially impactful in his role as chair of the Loan Review Committee (LRC) and as a member of the Asset Liability Management (ALM) Committee.
"When it comes to the LRC, Frank is a vital asset, particularly when it comes to commercial [business] loans," says Sean Rathjen, president/CEO. "His background in the construction industry gives him valuable insight into a variety of business categories, helping the committee see the entire picture of the loan application packet: opportunities, potential pitfalls, and other factors relating to the overall viability of the borrower."
These same skills, says Rathjen, translate well when it comes to the ALM Committee. "Frank's attention to detail and analytic skills allow us to properly assess the credit union's risk in a variety of areas. This is extremely important in today's interest-rate environment, where we continuously monitor short-term versus long-term trends."
Soyka, who earned a B.S. in finance from Northern Illinois University, has spent a lifetime learning those trends and how to manage them—especially in a changing environment. As the owner of office buildings and former owner of a gasoline station, as well as a businessman starting his own concrete company at the start of the recession in the early 1980s, Soyka has had to survive in trying economic times—through, among other things, aggressive bidding and a strong work ethic.
His work with the credit union is truly about using his business sense and tenacity to give back. He helped the credit union find, negotiate for, and purchase a vacant 43,000-square-foot building, which now houses the credit union's senior management team as well as the back-office functions—including accounting, marketing, human resources, investment services, and collections, as well as the credit union's data center.
"By conservative estimates, he's spent more than 400 hours of his personal time without a penny of compensation. He continues to help with the ongoing maintenance of the facility as well," Rathjen says.
Soyka expects to keep up his level of involvement with the credit union "until I die. Everyone needs to belong to a credit union and dump banks because of the high fees banks charge and how unfair they are to their customers who have financial difficulties."