How to Find a Shared Branch location nearest to you
CCU is happy to be a part of an international group of credit unions called the CU Service Centers® Network, also referred to as Shared Branching. This service provides you with additional branches where you can take care of your banking needs. Financial transactions and other services are available at any of the credit unions and self-service locations that are part of this network.
To find the nearest Shared Branching location to you, follow these steps:
Click on Online Banking & Tools on our Home Page of www.myconsumers.org. Select Shared Branching in the dropdown of options.

Select Find a Shared Branch.


Once you select "Find a Shared Branch", you will be automatically directed to co-op credit unions website. You are now able to search for a Shared Branching location in your area.
You have the option to do a Simple Search, Advanced Search or International Search.
To conduct a Simple Search, select Simple Search and your Location Type. You can choose Shared Branch, ATM or ATMs & Shared Branches. Enter the zip code you are inquiring about or an address. Search.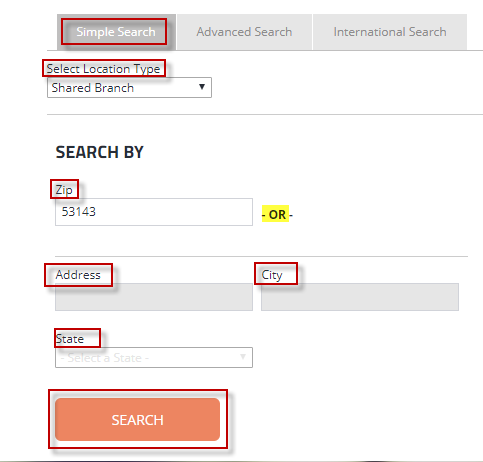 Your Search options results will be displayed. The information of the locations listed will include the Shared Branching address, phone number, hours and website link. You can select Get Directions or email the address of the location to yourself as well.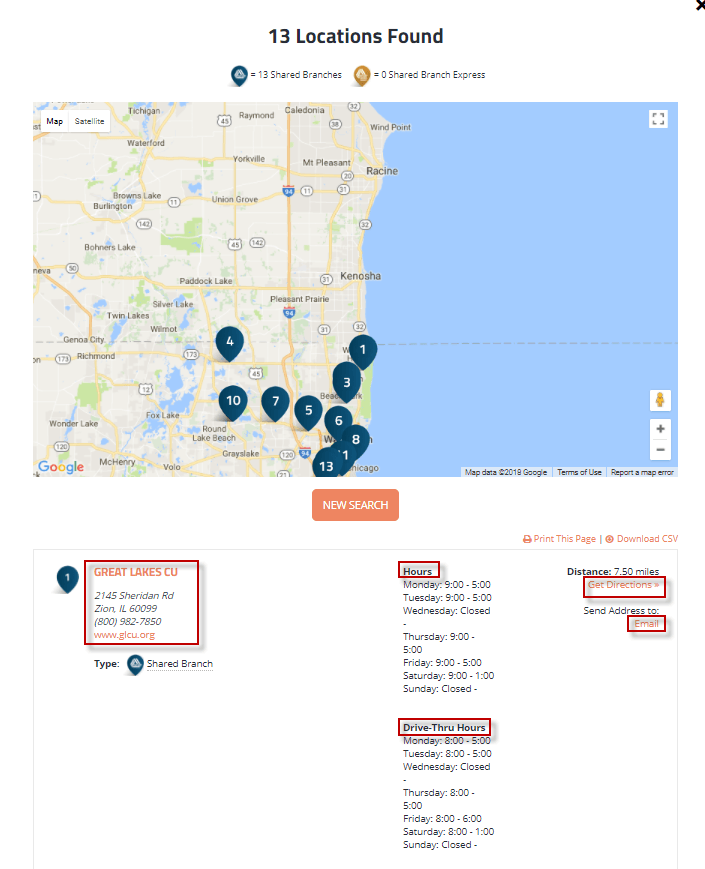 An Advanced Search would allow you to choose from options such as Open Sundays or if the location has a Drive Thru. You can also choose a Search Radius or a State Wide Search. Select Advanced Search, choose your Location Type, enter the zip code or address and choose your options to help filter the results shown. Search.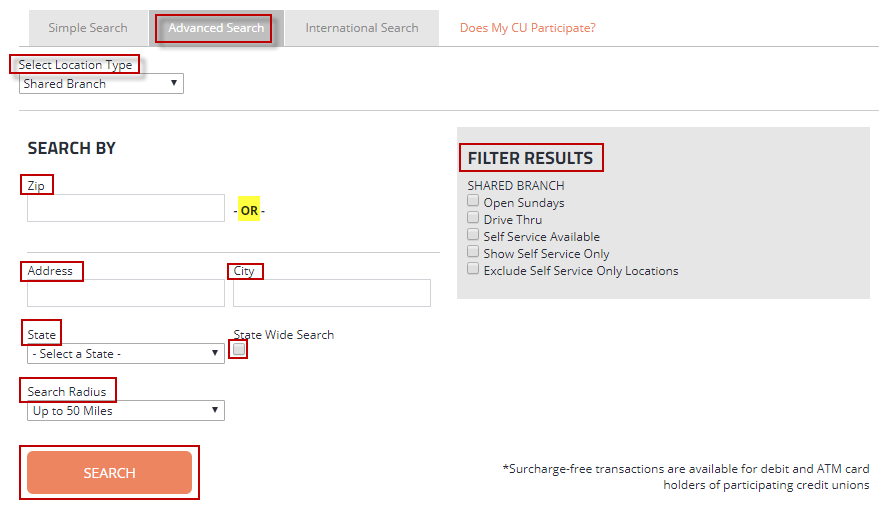 To search for an International Shared Branch Location, select International Search, the Location Type and the Country. Search.