To find the location of an ATM nearest you that is surcharge free, follow these steps:

Go to www.myconsumers.org and select Locations & Hours at the top of Home Page.

Once directed to the Locations and Hours page, scroll down past the CCU locations until you see the Co-op ATM logo. Enter the zip code you are inquiring about and click on the magnifying glass.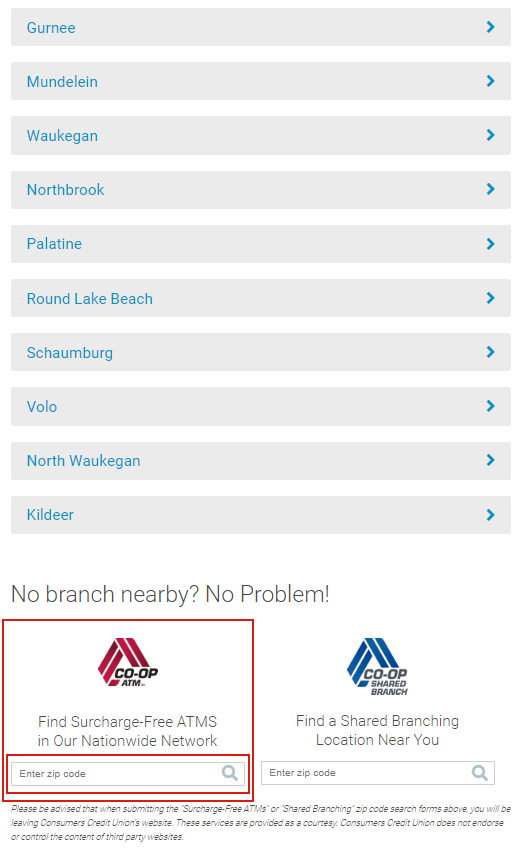 Once you search your zip code, you will be automatically directed to https://co-opcreditunions.org and your search options will be displayed below. The ATM locations listed will not charge you a fee to make a withdrawal with your CCU Visa Debit Card.