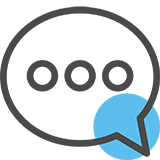 24/7 Live Chat
The live chat feature is available for CCU members with access to Online Banking. If you do not have access to Online Banking and would like to register, click here to register for online banking.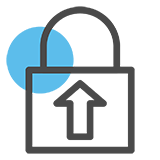 Send a Secure Message via Inbox
When logging in to online banking via desktop, click "Services" from the main navigation and select "Inbox". You can then compose a new secure message. If using a mobile device, click the "Contact Us" button and select "Inbox".
Call Us
877.ASK.CCCU
(877.275.2228)
Reach out to us, we're available (Central Standard Time):
Monday - Friday: 8am - 6pm
Saturday: 8am - 2pm
Holiday CCU Closings:
Martin Luther King Jr. Day: Monday January 18, 2021
Presidents Day: Monday February 15, 2021
Memorial Day: Monday May 31, 2021
Independence Day: Monday July 5, 2021
Labor Day: Monday September 6, 2021
Columbus Day: Monday October 11, 2021
Veterans Day: Thursday November 11, 2021
Thanksgiving Day: Thursday November 25, 2021
Christmas Day: Saturday December 25, 2021
New Year's Day: Saturday January 1, 2022
Holiday Eve Hours:
Christmas Eve December 24, 2021:
Lobbies close at 12:00pm
Drive through close at 1:00pm
Member Service (877.275.2228) 8:00am - 1:00pm
New Year's Eve December 31, 2021:
Lobbies close at 12:00pm
Drive through close at 1:00pm
Member Service (877.275.2228) 8:00am - 1:00pm
Mailing Address (limited access, by appointment-only):
Consumers Credit Union
1075 Tri-State Parkway, #850
Gurnee, IL 60031
Credit Cards
Activate and Update PIN = 800.631.3197
24/7 Cardholder Service = 866.820.3842
24/7 Fraud Monitoring Service = 888.918.7313
To Report a Card Lost/Stolen = 800.449.7728
Debit Cards
Activate and Update PIN = 866.985.2273
24/7 Fraud Monitoring Service = 888.918.7313
To Report a Card Lost/Stolen = 888.908.7833