Call Us
877.ASK.CCCU
(877.275.2228)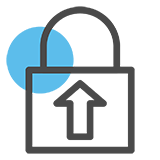 Send a Secure Message
When logging in to online banking via desktop, visit your account summary screen and click on "Messages". You can then compose a new secure message. If using a mobile device, click the "Contact Us" button and select "Send a Secure Message."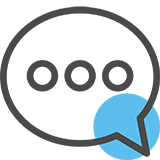 Chat with us
Quickly and conveniently connect with a representative during business hours with a few key strokes.
Chat is temporarily unavailable. Please call or send us a secure message within Online Banking. We apologize for the inconvenience.
Reach out to us, we're available (Central Standard Time):
Monday - Friday: 8am - 6pm
Saturday: 8am - 2pm
Mailing Address (limited access, by appointment-only):
Consumers Credit Union
1075 Tri-State Parkway, #850
Gurnee, IL 60031
Credit Cards
Activate and Update PIN = 800.631.3197
24/7 Cardholder Service = 866.820.3842
24/7 Fraud Monitoring Service = 888.918.7313
To Report a Card Lost/Stolen = 800.449.7728
Debit Cards
Activate and Update PIN = 866.985.2273
24/7 Fraud Monitoring Service = 888.918.7313
To Report a Card Lost/Stolen = 888.908.7833