Secure banking at your convenience from anywhere, anytime.
It's what's important to you
Pay Bills

Review Balances

Make Transfers
Download balance statements

Access all account details

Manage your account information
Security is our priority
We utilize the latest security practices to ensure a safe environment when accessing your account and to protect your sensitive account information.
We value your time
Banking at your own convenience from anywhere at anytime. Simply enroll online and start banking when it's best for you.
We have created step-by-step user guides to help you manage your account online.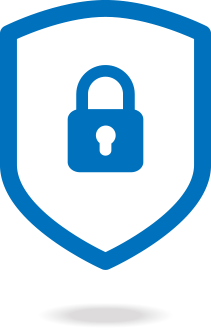 About Online Banking Security
We take every safeguard to protect your accounts.
128 Bit Encryption
Unauthorized access prevention
Limited login attempts
Automatic session time-outs
Multi-Factor Authentication (MFA)
Challenge questions
Unique visual identifiers
Complex password creation
Most Common Questions
How do you access your account?
You will have secure access to your account information in Consumers Credit Union's (CCU) Online Banking section of our web-site. Existing Online Banking users can enter their User ID on the main page. You may be asked to answer one of your Multi-factor Authentication (MFA) challenge questions. When entering your password on the next screen, also verify your MFA image and phrase are correct.
Registering for Online Banking is easy! New Users can click on the blue "Register" link under the login box on the main page of CCU's web page. You will be shown our electronic disclosure. Upon acceptance of this disclosure you will be prompted to verify account and personal information.
Choose a unique User ID (Your User ID must be at least 6 characters).
Choose a password (Your password has a minimum length of eight (8) characters and must contain a combination of letters and numbers. We recommend using a stronger password that contains a combination of upper and lower case letters, numbers, and special characters).
The first time you log into Online Banking, you will need to complete the MFA registration.
Is Online Banking secure? How do I know?
CCU understands how important security is to you when it comes to online transactions, and we take every safeguard to protect your accounts. Online Banking supports the latest 128 bit encryption to ensure a secure environment for your account access. Unauthorized access is prevented by limiting the number of incorrect log in attempts, by automatically ending a session after 20 minutes of inactivity, and more. The safety of your money and information is of primary concern to CCU.
Protecting your information is a key reason why we have "Multi-Factor Authentication," or MFA – that series of questions you're required to set-up when using Online Banking for the first times. We don't rely on just a User ID and password; rather, these "challenge questions" help us determine if there's anything out of the ordinary about how you log in to your account, such as logging in for the first time from a different computer.
If we notice something out of the ordinary, we ask the challenge questions you setup – questions that should be able to be answered only by you. Additionally, we also show you the picture you picked as your identifier before asking for your password - and you should log in if and only if the right picture displays on your screen. That assures you are on the real CCU site before you reveal your passwords.
How can I pay bills online?
Q: How do I log in to Bill Payment?
A: You will use the "Pay Bills" tab within your online banking account.
Q: How is my payment processed?
A: Choose a payment date that you want the payment to be received by the payee. If the payment is electronic, the payment will debit your account the day you selected for the payee to receive the payment. If the payment is sent by check, the check will be a draft against your account. The payment will clear once the payee receives and deposits the check and is processed through the normal channels.
Getting Started with Enrollment
1. Click on "Enroll in Online Banking" to go to the registration page.
Fill-out the short form and submit it.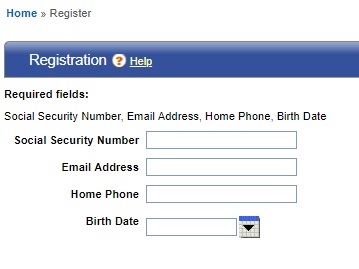 Sign into your account. Complete the personal security questions and you're done!
Tools to help manage your finances & simplify your life.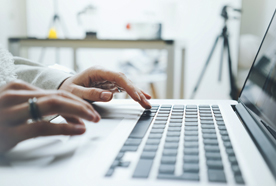 Bill Pay
Bill Pay is a fast, easy, and secure way to manage and pay your bills. You can even setup automatic payments.
Mobile Apps
Our mobile apps for iOS and Android give you safe and secure mobile access to you account information.
Anywhere Deposits
Deposit checks from anywhere using your mobile phone and eXpressShot. Just capture an image of the check and submit it.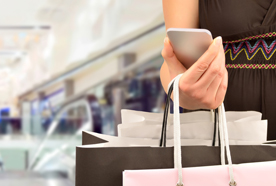 Smartphone Transactions
Pay using your Apple®, Android™ or Samsung® phone at participating merchants.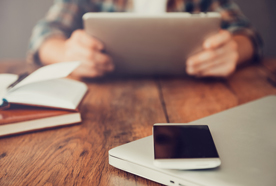 Paperless
Access statements and notifications by simply logging into your online banking account.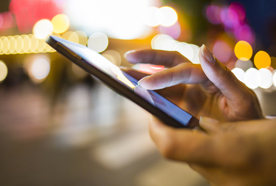 Text Notifications
Securely check your balance and view the most recent transactions right through your phone's text.